Composition
There are 6 local governors appointed to Ranskill's Local Governing Body, as at 25 February 2019.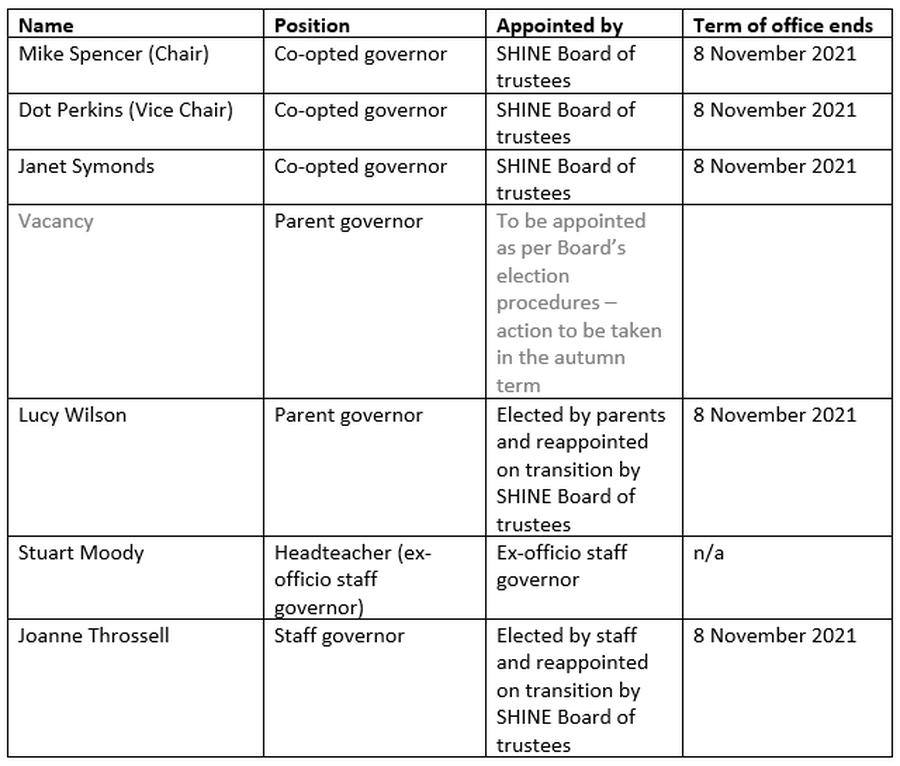 The Board have defined that the composition of their LGBs, at a minimum, will consist of two staff governors (including the HT), two parent governors and two co-opted governors.
Quorum:
Quorum is one third of the LGB composition, unless this equates to less than 3.