Welcome to Class 5
Mrs Throssell
Here is the powerpoint of information for those parents who missed the meeting
Here is a sample of our guitar performance this afternoon. The children have enjoyed learning the basics of the guitar over this term and hopefully it has inspired someone to take up the instrument.
We had a fantastic time at Kingswood. Look at all the things we did!
We are all learning to play the guitar with Adam. We have chosen to learn 'Living on a Prayer' - one of my favourites.
We may only have been back at school for a couple of weeks but we have already been really busy in class 5.
We are finding out about material's properties and have been learning about thermal insulators.
Last week we went to the Yorkshire Sculpture Park.
Our beautiful recycled Christmas decorations are all ready to be sold at the Christmas fair.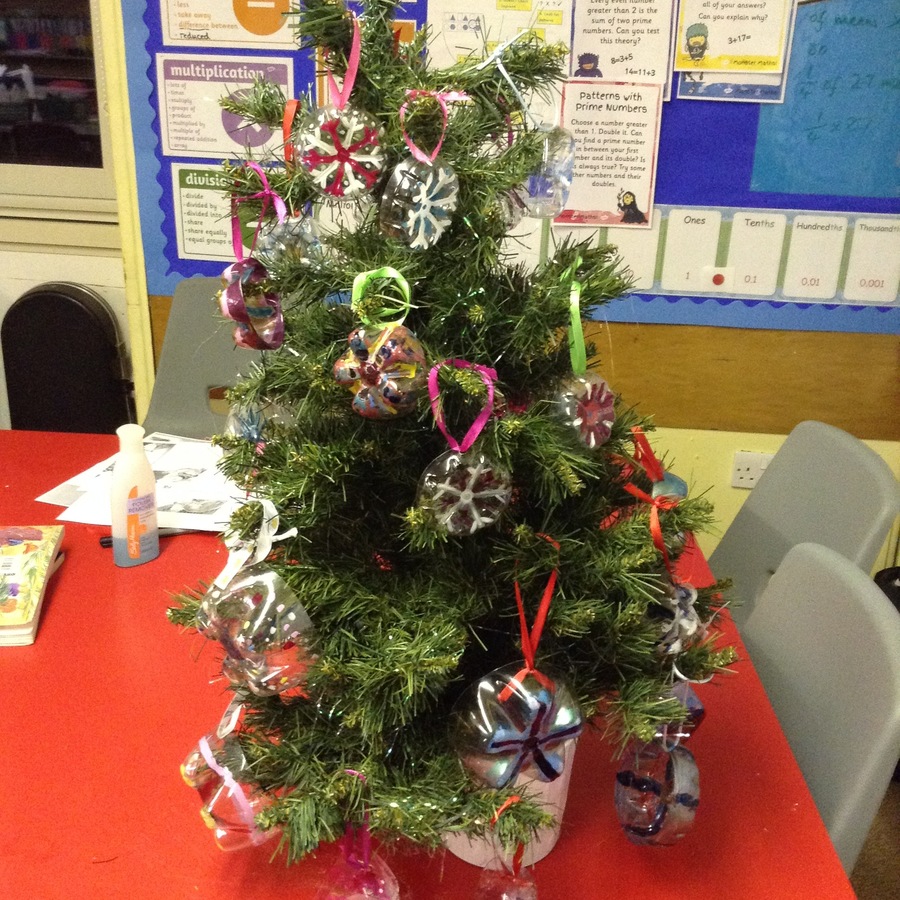 Just a reminder - it is our class assembly on Thursday (16th Nov) at 9am.
We had a fantastic time on our visit to Kingswood. We all faced challenges and learnt new skills. Here are some pictures of us rock climbing.
We also took part in fencing, archery, crate stacking, laser tag, aeroball, team challenge and high ropes.
Year 6 are off to Kingswood this week. Hopefully we will have decent weather as all of our activities are outside. Check back next week to see some of the pictures from our trip.
This half term we have been learning all about the Anglo-Saxons. One of our lessons was all about shields; we looked at all different kinds of materials and designs and chose one that we made at home. Check out some of our designs below.
Friday 14th October - Thank you to everyone who helped to make our Harvest Festival piece about 'Bees' a success. All the children looked fantastic with bee badges, balloons, pom-poms, t shirts and all of the other bee themed items.
Reduce, Reuse, Recycle
On Friday 11th March the class spent the day learning all about the ways that we can reduce, reuse or recycle our rubbish to help the environment.
The play we learned and performed during the day is here. Unfortunately only half the performance was recorded, but I hope it gives you a flavour of the work we did.
Non Chronological Reports
Viking Longboats
Thank-you for all the effort that the children have put in at home to make their Viking Longboats.
We have had a super range of designs and they have made a great addition to our library display.
Volcanoes
The children have created some fantastic models and picures to show the inside of a volcano. The class favourite was (perhaps unsurprisingly) Oliver's model made entirely of cake!
Thanksgiving Day.
On Thursday 26th November, KS2 were invited to Retford Town Hall to take part in Thanksgiving Day activities. The children thoroughly enjoyed every part of it, with some craft activities followed by a play about the journey of the Pilgrims. The play was full of fantastic facts, funny songs and audience participation.